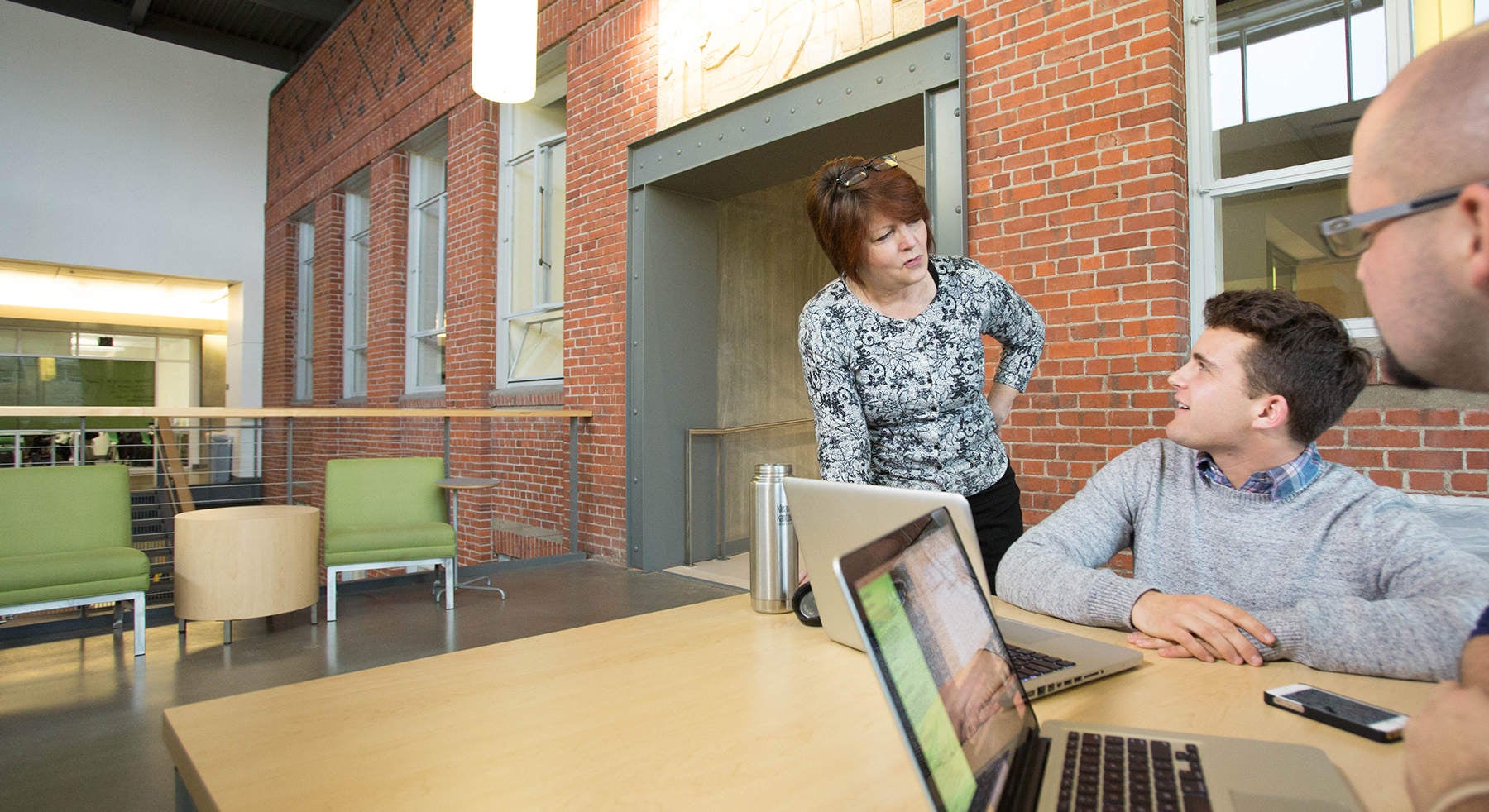 You Make a Difference
Students trust UO faculty and staff to provide career advice and to connect them with useful resources. The University Career Center appreciates all the ways that our faculty and staff colleagues are supporting our Ducks, and we are eager to support your work.
Help Your Students
We support faculty and staff who want to help students explore career-readiness topics or secure meaningful experiences.
Discover Handshake
When UO students need part-time jobs, internships, or research opportunities, they turn to Handshake, the UO's job and internship app.
Career Readiness
Faculty and staff can help students understand the connection between their UO education and their future career success.
Refer Employers
Help us connect with alumni and employers who may be interested in recruiting our students or sharing general career advice.
Teaching Toward Career Readiness
Supporting our students in developing the skills and competencies to prepare them for successful careers is vital. Students need assignments and occasions designed to help identify and develop career-readiness skills. Check out our hub of resources that instructors can use to develop students' career competencies.
Teaching Toward Career Readiness
Supervise Students?
The Student Employment Enhancement Initiative, known as SEE, is a campus-wide effort that seeks to promote and improve the professional development and employment outcomes of University of Oregon student employees by developing the knowledge, skills, and capacity of UO employees who supervise students.
Student Employment Enhancement Initiative
Contact Us