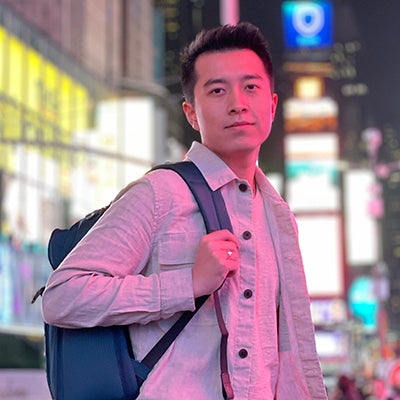 We love seeing young alumni giving back to current students with their words of wisdom about the world of work. We caught up with Marcus Ren, an advertising alumnus and our former UCC social media content creator for several years. We were glad to gain some insight into his first job after the UO.
Name: Marcus Ren
Graduation Year: 2022
Major: BA, advertising
Current Job: Art director at Capital One
What is one thing you learned or experienced during your time at the UO that is helping you be successful on your global career journey?
Utilizing every connection I have to climb up on my career journey.
What words of advice do you have for students who want to live, work, or study around the world?
Be audacious to dream—you may not see your full value and potential but never be too scared to think about what you can achieve for your career. Be patient to wait—the best opportunities don't come first.
What is one thing you wish someone would have told you before you graduated about the world of work, job searching, or career paths?
Start your networking building journey as early as possible. LinkedIn and Fishbowl are your best friends to learn about what's going on in your industry. Keep your eyes sharp on the trends because interviewers are going to want to hear about the "insights."
---