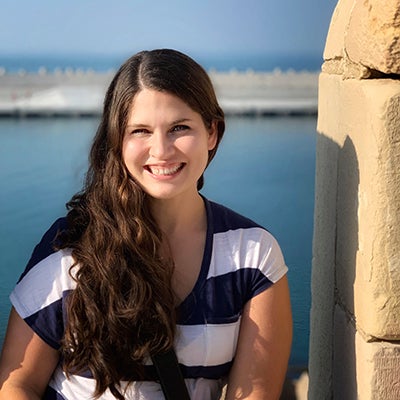 Many Ducks aspire to migrate across the globe after graduation, and alumna Amanda Isberg was one of them. She travelled more than 5,000 miles from the UO to her current position at the Schutz American School in Alexandria, Egypt. We caught up with Amanda to get some insight on her career journey and picked her brain for some advice to our Ducks who are interested in careers around the world. 
Name: Amanda Isberg
Graduation Year: 2007
Major: BA, international studies
Current Job: International teacher at Schutz American School
What is one thing you learned or experienced during your time at the UO that is helping you be successful on your global career journey?
There are many avenues that you can take to see the world! Once you get your master's degree and a teaching license you can start teaching your way around the world. If you want to test the waters before committing to a master's program, you can try teaching ESL in South Korea or elsewhere in Asia while still making enough to pay for your student loans.
What words of advice do you have for students who want to live, work, or study around the world?
Embrace change!
What is one thing you wish someone would have told you before you graduated about the world of work, job searching, or career paths?
Start building your network early on Facebook and LinkedIn because you might know someone who can help you land your dream job!
---