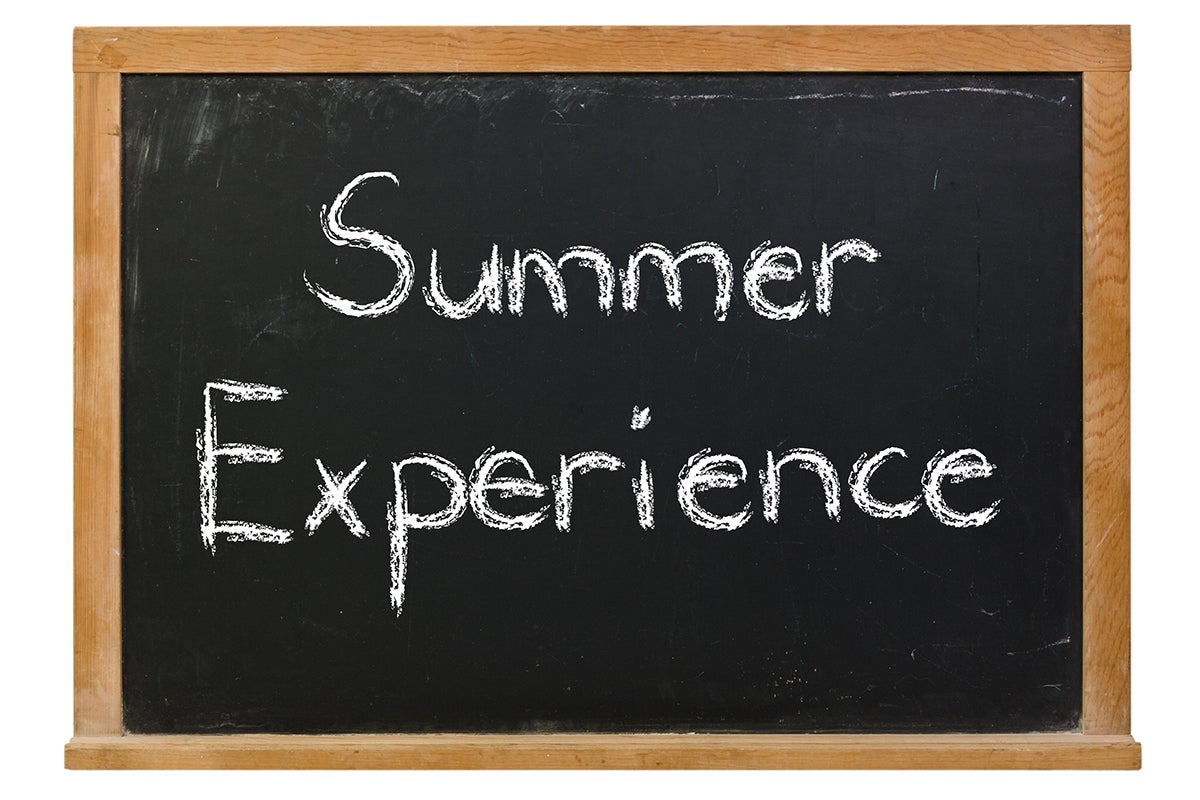 Want to land a great job after graduation? Employers are looking for well-rounded students who have real-world experience; but how exactly do you get "experience"? Whether it be through an internship, job, service learning, or volunteer assignment, gaining experience is a great way to apply what you're learning in the classroom and through extracurriculars in the "real world." It's also a great opportunity to develop some important professional skills such as navigating workplace culture, working in teams, and helping to solve problems.
It's never too early to explore summer opportunities, no matter your graduation date! You may even receive UO credit for your internship by signing up for UGST 404. Want some extra tips or someone to review your résumé before you press send? Make an appointment with a career readiness coach.
Following are some tips on how to find a great summer opportunity that fits your experience goals, plus a bonus list of great summer opportunities to consider.
Regularly check for opportunities in Handshake.
Make Handshake work for you by following companies you are interested in and you'll receive alerts when they post new jobs, internships, and events. You can also use the "Jobs" feature to filter your search by location, internship, part-time, and even on campus to find the experience you are looking for. Use keywords like "summer" or "marketing" to keep narrowing down the search.
Reach out to learn more about the program from others who have interned there.
On the organization's Handshake page, you can see a list of students at the UO and other schools who have interned there before and message them directly. Schedule a time to have a virtual or phone informational interview to get an inside take on a potential opportunity. You can also tap into the Duck network on the UO LinkedIn page—click on "Alumni" and then search for the company name to get a list of current and past employees.
Visit organizations' websites and follow those you're interested in on LinkedIn and social media.
Not all organizations post their internships in Handshake. Is there an organization you'd love to engage with? Check out their LinkedIn page and follow them on social media. Many organizations, especially with large internship programs, will have a dedicated page on their website where you can learn more their opportunities. Many only accept applications through their own website's job portal, too, so keep an eye out for specific instructions on how to apply.
Begin your preparation no later than July before your junior or senior year for competitive internships.
Some internship programs post their positions as early as August because they follow the schedule of semester-based schools. If you wait until late September to plan your approach, you may miss the application deadlines for your preferred national or international programs.
Attend virtual events for the organizations you're interested in.
In the post-COVID era, more organizations are investing in virtual events, such as information sessions and professional development workshops to engage potential applicants. This is also a great way to connect directly with recruiters. Many organizations track who attends their events and may give those students preference when they apply.
Consider recurring summer opportunities.
As a reward for reaching this part of the blog, we have created a list of some hot opportunities for you to explore and learn more about: