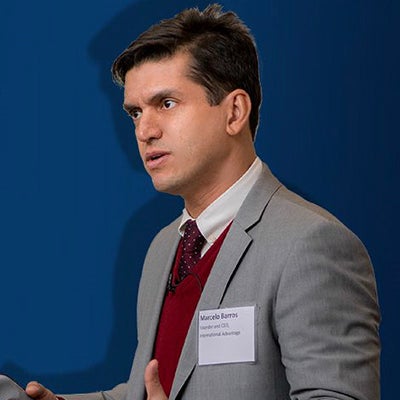 Sometimes, life comes full circle. As a former international student from Brazil, alum Marcelo Barros now is the founder of The International Advantage, a company that empowers international students to obtain jobs in the United States. We caught up with Marcelo to gain some insight from his experience and to give some advice for current Ducks.
Name: Marcelo Barros
Graduation Year: 1999
Major: Master of business administration (MBA) 
Current Job: Founder, The International Advantage
What is one thing you learned or experienced during your time at the UO that is helping you be successful on your global career journey?
At the UO I learned that sticking to something you really care about (environment, politics, health care, writing, community work, etc.) can be a great starting point for us all to develop a successful and fulfilling career.
What words of advice do you have for students who want to live, work, or study around the world?
Explore. Go places. Have fun. Give your mind and heart a chance to expand.
What is one thing you wish someone would have told you before you graduated about the world of work, job searching, or career paths?
Work is never perfect. The grass is really not greener. If you're lucky enough to work for a good boss, thank that person often.
---
Connect with Marcelo Barros via LinkedIn or check out The International Advantage.