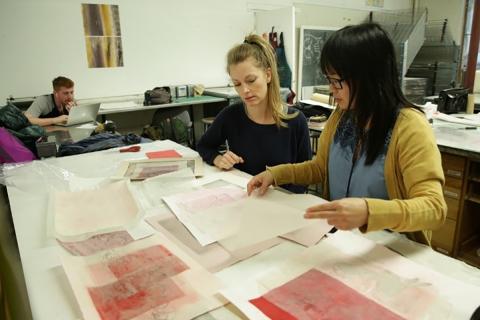 Need cash this summer while doing an unpaid internship for credit? Apply to the UCC Internship Scholarship Fund!
The University Career Center (UCC) Internship Scholarship Fund is designed to support students doing unpaid internships for credit during summer term 2023. Scholarships range from $500–$2,500 depending on need. Applications for the scholarship are due May 15, 2023.
If you are planning to apply for credit through UGST 404, please note that the class application deadline is May 5.
Eligibility criteria:
Undergraduate student status (freshman through senior)
Demonstrated financial need required (FAFSA, ORSAA, or ISSS Financial Resource Form filed)
International students and Dreamers also eligible
Must be doing an unpaid internship for credit in summer term 2023 (Note: If you are getting a small stipend or scholarship for the internship, you are still eligible!)
Summer internship must be at least eight weeks long with an average of 10 hours per week 
Must have secured an internship before applying to the fund
Priority given to students doing their first college-level internship
Students selected for scholarship funding will be asked to submit a brief essay describing their internship experience, as well as a photo, upon completion of the experience. 
How do I get credit for my internship experience?
You can get UO credit for your internship through the University Career Center's UGST 404 course or any other internship course on campus through an academic department (all forms of valid UO credit are eligible).
Information you need to have ready for the application process:
Statement of your career goals and an explanation of how the internship will help you achieve these goals
Permission to access your financial need records through the UO Financial Aid office
Verification of your internship offer (PDF, image file, etc.), documentation of work arrangements, and a detailed scope of work
Review and confirm that the internship meets the Department of Labor Fair Standards Act (FLSA) Internship Criteria
The address of where your internship is located and the address of your employer (if different)
Timeline
May 5, 2023: UGST 404 applications due (this course is not required to earn credit for this fund; valid credit from other UO sources is eligible) 
May 15, 2023: UCC Internship Scholarship applications due
June 2–9, 2023: Students notified of scholarship award decisions
Questions?
Reach out to Kate Werdebaugh, UCC senior associate director, at kate@uoregon.edu.