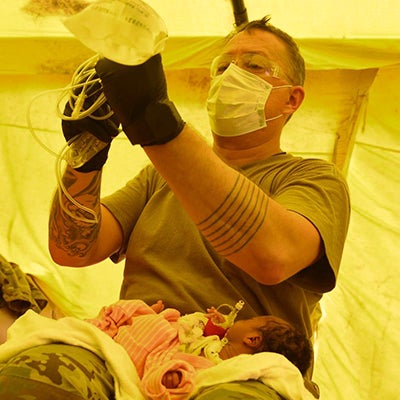 After graduating, our Ducks go on to explore various paths. There are so many opportunities available to our Ducks, including ones that allow us to pursue multiple passions. We caught up with alumnus Morgan A. Torris, who shared his insights about managing two careers and what that unique experience has taught him along the way.
Name: Morgan A. Torris
Graduation Year: 2006
Major: BA, art
Current Job: Assistant clinical professor of nursing, Oregon Health Sciences University
What is one thing you learned or experienced during your time at the UO that is helping you be successful on your global career journey?
My time at Oregon opened my eyes to the diversity of ideas I would encounter later. Also, as an art student, I learned that expertise and mastery take time. I was exposed to the idea that mastery of a discipline could take the better part of a lifetime.
What words of advice do you have for students who want to live, work, or study around the world?
Be open to various ways of getting to where you want to go. I travel through my role in the Army as a nurse corps officer, a path I never imagined while I was a student at Oregon. Currently, I have responsibilities across the Pacific, and I get to go there with the Army.
What is one thing you wish someone would have told you before you graduated about the world of work, job searching, or career paths?
Things will change in ways you can't imagine if you allow them to, if you stay open to change.
Is there something you wish we had asked that you want to share?
I wish you'd asked how many jobs one person can have. I manage two careers, a civilian and a military career. Some people are many things.
---